Car services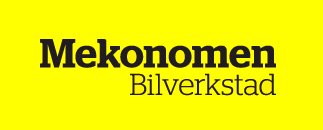 Our partner Mekonomen offers service on your car while you are away.
You can easily add this to your booking on the website, you can also call or email us to add this to your existing booking.
If you are unsure, you can also order this on the spot when you park your car.

This is how it goes before your service:

We leave the car to Mekonomen, who does a check on your car and in turn leaves a quote that we email to you. When you have read the offer, you leave a message to us, which we then pass on to Mekonomen.

We charge a service fee of SEK 499 as we are the ones who drop off/pick up the car, which means staff/fuel costs for us.

NOTE: the service fee is binding and non-refundable regardless of accepted or rejected quote.
If you have questions about your service, you can also contact Mekonomen personally.
Mekonomen / ACG-Bilservice
Söderbyvägen 1,  195 60 Arlandastad
Mon-Thur 8-17 Fri 8-16.30,  Closed 11.30-12.15
Phone: 08-591 229 60
www.mekonomen.se
New car warranty applies
Stamp in service book
Mekonomenkort – Pay over four months without interest and fees
At least 3 years warranty on work and spare parts